Are you looking for a way to view underlying problems that would otherwise be unseen by the naked eye? Tekscan's foot scanning systems could be the solution for you! This pressure mapping technology captures plantar pressure data from heel contact to toe off and provides objective, quantifiable data. It's a great way to easily see how your patient is walking and how their feet are functioning.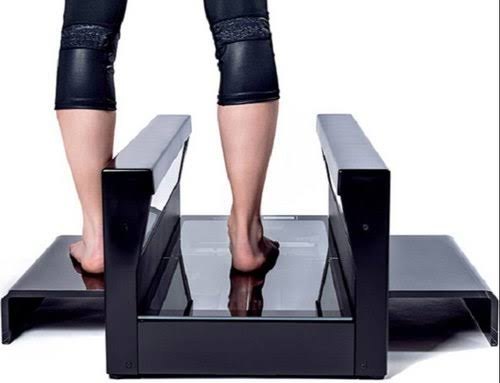 To learn the most about the shape, size, pressure and movement of the feet, we recommend having your feet scanned no less than once a year. Foot scanning is a free service that will capture everything you want to know about arch type, pronation, pressure points, sizing and even gait analysis. Understand first hand why you feel pain, not just in your feet, but in other parts of the body. Remember, your feet are your foundation for overall body health and wellness. Visit one of Aetrex Worldwide Inc's authorized retailers today to get started.
Benefits of Foot Scanning
Imagine a technology that can get you on your way to feeling great on your feet in less than 30 seconds. Thanks to Aetrex Worldwide Inc's scanning technology, you can benefit from an extraordinary 3D viewing and sizing experience that will provide you with a custom selected solution to help lead a healthy and active lifestyle. Whether you are a world class athlete or school teacher who just stands a lot, Aetrex Worldwide Inc has an orthotic solution for every type of footwear type and use.
See how foot pressure measurement can be used in real clinical settings for:
Gait analysis and biomechanics
Diabetic offloading
Sports medicine and rehabilitation
Pre- and post-treatment evaluation
Orthotic prescription confirmation
Book Your Appointment Today
We welcome your questions Do you have questions regarding your own situation? Do you actually want to resolve your problem and not just temporarily cover up the pain?