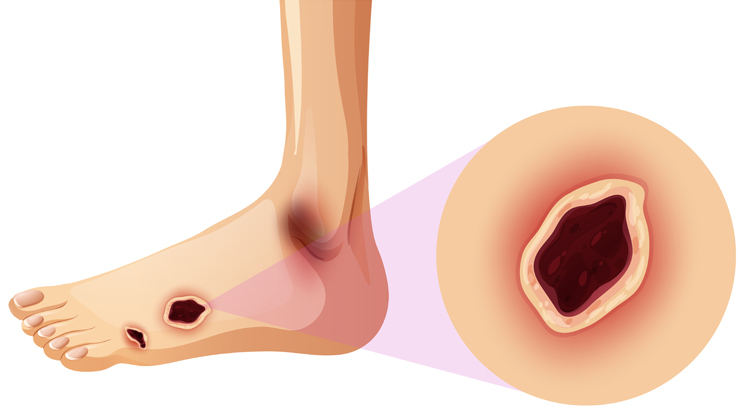 What is Charcot foot?
Charcot foot is a rare but serious complication that can affect persons with peripheral neuropathy, especially those with diabetes mellitus. Charcot affects the bones, joints, and soft tissues of the foot or ankle. The bones become weak and can break and the joints in the foot or ankle can dislocate. If not caught in its earliest stage, the joints in the foot collapse and the foot eventually becomes deformed. A deformed foot can cause pressure sores to develop in the foot or ankle. An open wound with foot deformity can lead to an infection and even amputation.
What are the signs of Charcot foot?
In the early stages, the foot is red, feels warm to the touch, and there is significant swelling of the extremity.
What causes Charcot foot?
Researchers have not found one, single cause for Charcot foot. But there are certain known events that create the right conditions for it to develop. One common known event is an unrecognized sprain or injury. Because the individual has peripheral neuropathy, they cannot feel pain or other sensations and the injury can go unnoticed. If a broken bone in the foot or ankle is not correctly treated, the deformity can worsen, lead to foot sores and infection. Charcot foot has also been seen as a complication following organ transplantation in patients with diabetes.
How is Charcot foot treated?
Early diagnosis and treatment can prevent more damage and avoid deformity and other complications. Treatment has three goals: take the weight off the foot, treat bone disease (usually with cast; bisphosphonates and other supplements are sometimes used), and prevent new foot fractures.